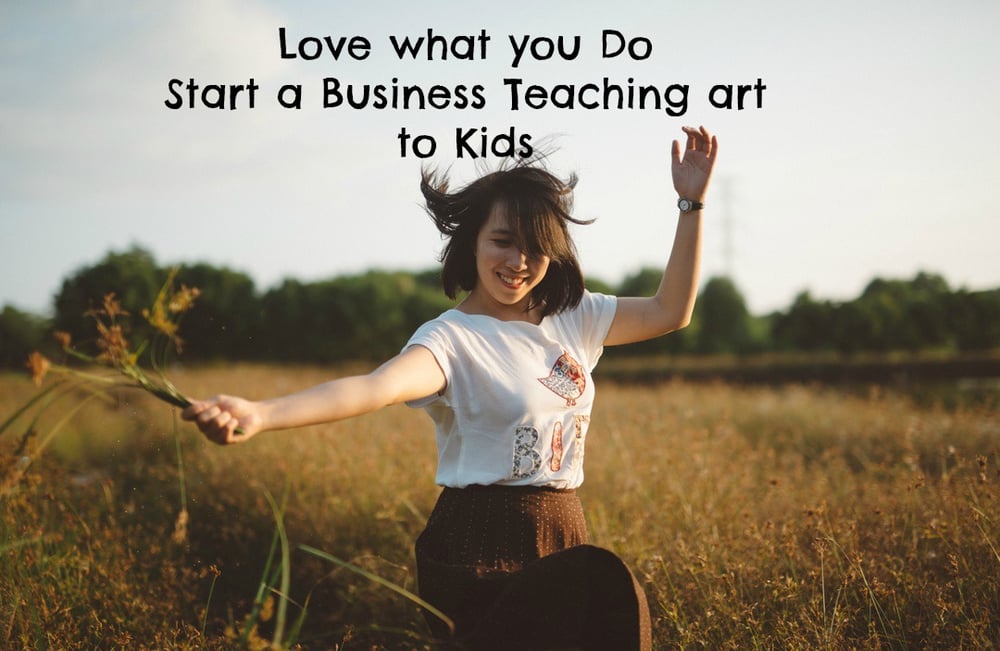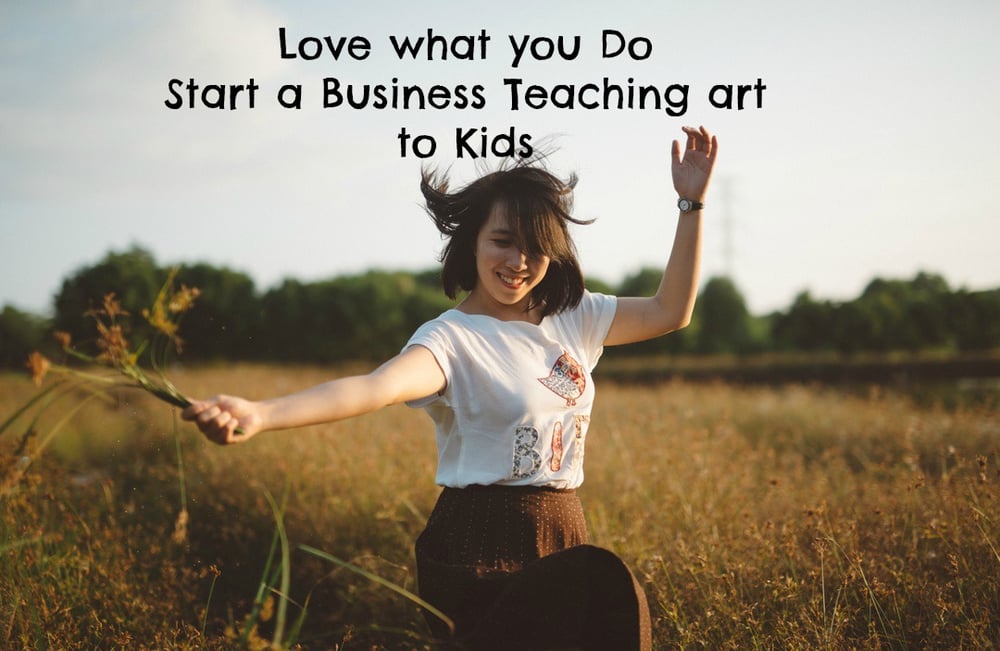 Training Program: Start a Business Teaching Art to Kids
$59.00
Hi creative friend,
You have experienced the value of art in your life and you want to offer this gift to children. I did too. I loved the process of creating and I just needed someone to give me a peek into how to structure a class, what products to buy, what to expect in the classroom and how to be an effective communicator and facilitator. Now I offer you many home business opportunities for your passion. Josey's Art School offer this business opportunity to anyone who is looking for work from home business opportunities teaching art that works around your schedule.
JOSEY'S ART SCHOOL IS HERE TO HELP
I am the mother of two artistic children. I did not feel very artistic but I did my best to have art supplies around for them as they grew. After a series of traumatic events, I needed help in coping with my life's struggles. I turned to art journaling. I found that the process of making art was calming, transformative, healing. I suddenly tapped into the world that my children were experiencing.
WHERE ARE ALL THE SCHOOL ART PROGRAMS?
Problem is that in many schools throughout the U.S., art has been cut from the curriculum and moved to the status of 'extracurricular' activity instead of the valued place it needs to hold in society: the holistic shaping of a child to increase coping skills, problem solving, patience, imagination, joy.
I sense that if you find yourself on this page it is because you want to make a difference in a child's life and art is the way you feel drawn to do it.
JOSEY'S ART SCHOOL PRESENTS:
TEACH ART TO CHILDREN
Teach Art to Children provides you with a way to develop art programs for your home, local schools or community centers. I provide you with a handbook that provides you with such information as:
• what should be in your art supply arsenal
• how to structure 4-8 week programs for local schools, community centers or home school environments
• how to pitch to schools in your area
• best practices for getting started as an art teacher.
I offer a variety of art curriculums in turn key fashion so that you can begin to teach art TODAY.
Teach Art to Children 101 provides you with a handbook with step by step instructions in both PDF and hard copy along with step by step, beautifully photographed and detailed lessons in PDF form that you can print off and place in your working binder. I will show you everything you need to know so that you can begin to teach kids in a way that is fun for both you and your group.
You will gain IMMEDIATE access to the PDF materials and your handbook will arrive in the mail in approximately 2 weeks.
Your curriculum will cover 15 lessons offering a sample of three styles of curriculum:
• mixed media art
• book themed art
• Teaching Art with the Masters.
Who is this program for?
-anyone who wants to teach art to their kids
-anyone who wants to create additional income teaching art to kids
-anyone who wants a refresher course into how to teach kids without having to browse the internet and parse out the information
-homeschool educators looking for a clear concise art program with options for teaching various styles of art
-anyone who is aligned with the Montessori philosophy and looking to teach art in that setting
NO REFUNDS ON THE EARLY BIRD RATE
How it works:
1. Pay online through my big cartel shop
2. Receive A CONFIRMATION EMAIL within 24 hours
3. RECEIVE ALL MATERIALS VIA EMAIL WHEN THE PROGRAM GOES LIVE HALLOWEEN 2015
3. Proceed through the materials. The ENTIRE content of the program is delivered immediately. No waiting!
4. Your hard copy of the manual (not the lessons – those can be printed by you at your convenience)
5. Join the PRIVATE facebook page to ask any questions and connect with others
6. Subscribe to my blog at http://www.childrenneedart.com for up to date inspirational articles about teaching art to kids
All you need is an internet connection.
ADDITIONAL TOPICS/LESSONS:
• ART SUPPLIES: what I like, where to buy them and how to use them
• Dealing with FREE-CHOICE TIME and early finishers
• Working through "MISTAKES"
• The best time to use templates
• How to utilize observation as an art tool
• Art Masterpiece Style art lessons
• MIXED-MEDIA art lessons
• How to teach and complete a lesson in UNDER 45-MINUTES
• What to do if your class is longer/shorter than 45 minutes
• How to use watercolors effectively
• The best way to document art work
• How to create an art walk/art gallery for the end of your sessions
• The most current information on the value of creativity
• How to pitch to schools/community centers
• 15 PDF PRINT READY LESSON PLANS!
• You can also create school break and summer camp with this program
• How EXACTLY to market your classes and how to connect with programs who have budgets
• How to get paid gigs
• email/phone scripts and who to contact to set up your classes
• step-by-step guide to promoting your art classes, no matter where you live.
With the transition moving from a STEM learning environment to a STEAM* learning environment, This IS YOUR time to teach what you love.
Will I really be able to teach art AND make money doing it?
Yes. But This is NOT a get rich quick scheme. I can tell you from my personal experience, I began this journey into teaching art in the summer of 2015 with all the materials that I am sharing with you:
• Taught over 20 classes in my local community center
• Got interviewed and hired as an on call art sub
• Got interviewed and was hired as the artist liaison for K-8 BASED on my website
• Got hired to teach art at an afterschool program for Grades 3-6
• developed and taught an art masterpiece program for my daughter's 4th grade class
• Pitched and scored a gig teaching 3 classes on Sunday at a local music studio
• Pitched and got hired to create school break camps for 2 local yoga studios
• Created a birthday party planning business around my art classes
ONE MORE THING:
I do NOT have an ART degree
This took HUSTLE.
I made the calls. I booked the meetings. I made sure I had online presence. And NONE of these gigs came from friends/family connections.
Are you looking at other opportunities SIMILAR to this one?
Here are some questions to ask. Do they offer:
• Templates of flyers and contracts
• Option to work for me
• Listing on my website
• Logos to use on flyers and business cards
• A complete list WITH LINKS of what I have in my art supplies arsenal so that you are ready to launch your mobile business
• List of more than 25 potential client bases for you to market your business
• Full access to my ACTUAL pricing structure for each teaching setting
• A detailed look at how to create a birthday party business
• An opportunity for you to earn money when you refer others to this program
Program Goes LIVE Halloween 2015
READ MORE ABOUT WHAT WE DO: HTTP://WWW.CHILDRENNEEDART.COM